Office 365 Video Tutorials – 25 Hours
Premium (Not Free) Video Tutorials
Free Video Tutorials & Free Tools
Here is a collection of over 25 hours of premium video tutorials on Office 365 by Pluralsight. In order to view the videos, you need to become a member of Pluralsight.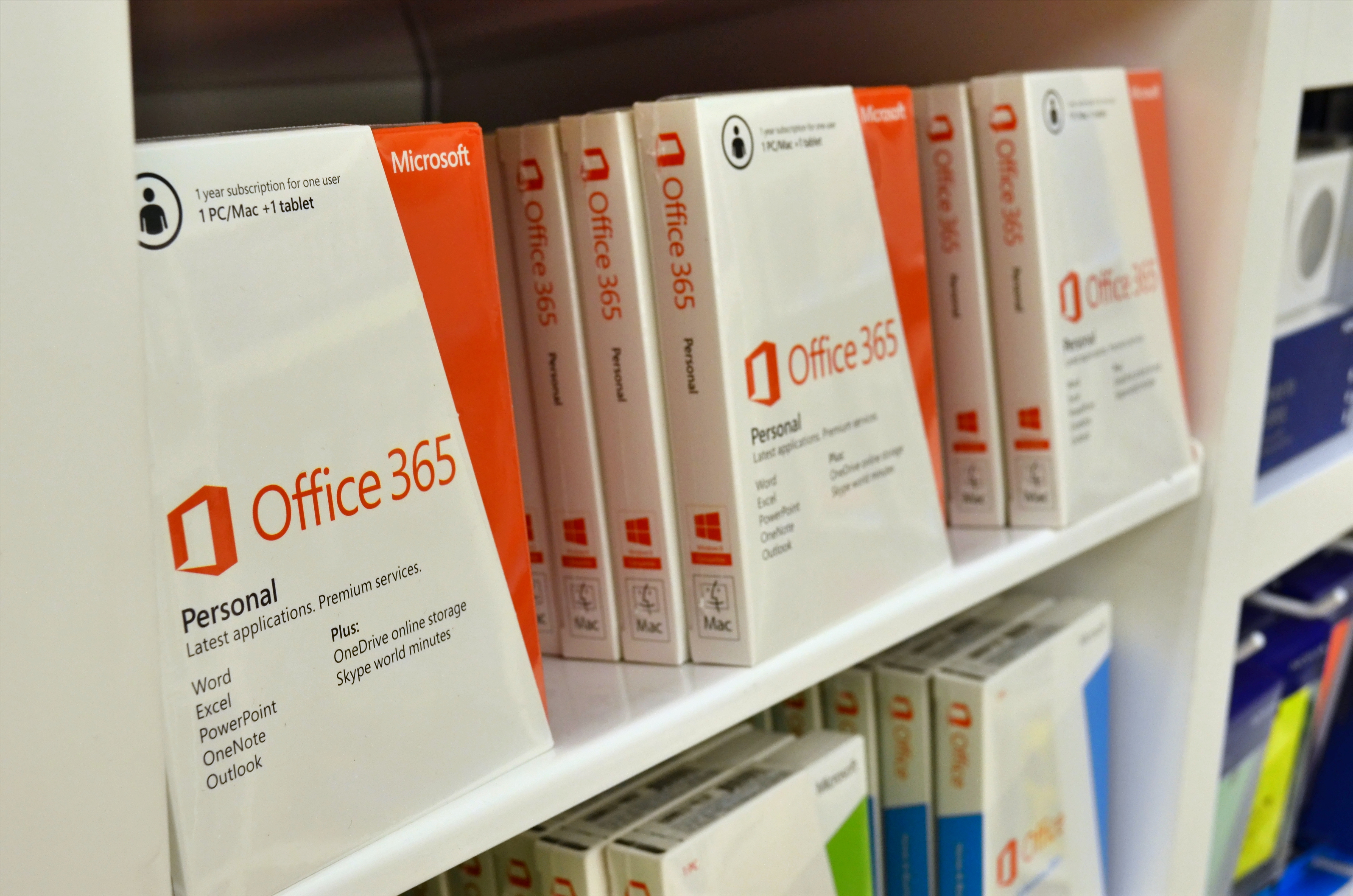 Office 365 retail pack
By Raysonho @ Open Grid Scheduler / Grid Engine – Own work, CC0, https://commons.wikimedia.org/w/index.php?curid=34893378
Background: Office 365 was originally published by Microsoft in 2010. It started as a private beta with several companies. Then, it lead into a public beta in April 2011, and it became available to the general public on June 28, 2011. In response to competition from Google's similar service Google Apps, Microsoft created the Office 365 platform to "bring together" its existing online services (such as the Business Productivity Online Suite) into "an always-up-to-date cloud service" incorporating Exchange Server (for e-mail), SharePoint (for internal social networking, collaboration, and a public web site), and Lync (for communication, VoIP, and conferencing). Plans were initially launched for small business and enterprises; the small business plan offered Exchange e-mail, SharePoint Online, Lync Online, web hosting via SharePoint, and the Office Web Apps, with the enterprise plan also adding per-user licenses for the Office 2010 Professional Plus software and 24/7 phone support. Following the official launch of the service, Business Productivity Online Suite customers were given 12 months to plan and perform their migration from BPOS to the Office 365 platform.
With the release of Office 2013, an updated version of the Office 365 platform was launched on February 27, 2013. The server components were updated to their respective 2013 versions, and Microsoft expanded the Office 365 service with new plans, such as Small Business Premium, Midsize Premium, and Pro Plus. A new Office 365 Home Premium plan aimed at home users was also introduced; the new plan offers access to the Office 2013 suite for up to five computers, along with expanded OneDrive storage and 60 minutes of Skype calls monthly. The plan is aimed at mainstream consumers, especially those who want to install Office on multiple computers. A University plan was also introduced, targeted towards users going to post-secondary education. With these new offerings, Microsoft began to offer prepaid Office 365 subscriptions through retail outlets alongside the normal, non-subscription-based editions of Office 2013, which, in comparison, are only licensed for use on one computer.
On March 19, 2013, Microsoft detailed its plans to provide integration with the enterprise social networking platform Yammer (which they had acquired in 2012) for Office 365: such as the ability to use a single sign-on between the two services, shared feeds and document aggregation, and the ability to entirely replace the SharePoint news feed and social functionality with Yammer. The ability to provide a link to a Yammer network from an Office 365 portal was introduced in June 2013, with heavier integration (such as a Yammer app for SharePoint and single sign-on) to be introduced in July 2013.
On July 8, 2013, Microsoft unveiled Power BI, a suite of business intelligence and self-serve data mining tools for Office 365, to be released later in the year. Power BI is primarily incorporated into Excel, allowing users to use the Power Query tool to create spreadsheets and graphs using public and private data, and also perform geovisualization with Bing Maps data using the Power Map tool (previously available as a beta plug-in known as GeoFlow). Users will also be able to access and publish reports, and perform natural language queries on data. As a limited time offer for certain markets (but notably excluding the U.S.), Microsoft also announced that those who purchased an Office 365 Home Premium or University subscription before September 28, 2013 would receive a free one-year Xbox Live Gold subscription.
In March 2014, Microsoft announced that it would rename the "Home Premium" plan to "Home", and add a new "Personal" plan for single users; these new options officially launched on April 15, 2014.
In June 2014, the amount of OneDrive storage offered to Office 365 subscribers was increased to 1 terabyte from 20 GB. On October 27, 2014, Microsoft announced that Office 365 subscribers would receive "unlimited" OneDrive storage. Due to abuse and a general reduction in storage options implemented by Microsoft, the 1 TB cap was reinstated in November 2015.
In June 2016, Microsoft made Planner available for general release. It is considered to be a competitor to Trello and to other agile team collaboration cloud services.
Office 365
Related posts:
Related posts brought to you by Yet Another Related Posts Plugin.